Landscape Democracy 2015
From Wikienfk5
---> Back to archive overview

MYscape – YOURscape – OURscape: exploring the relationship of landscape and democracy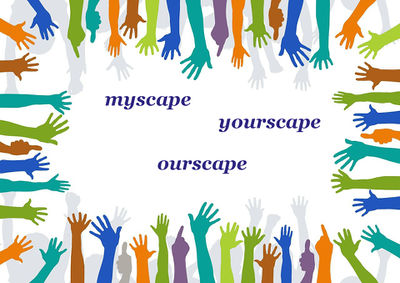 Objectives and Aims
The European Landscape Convention asks its signatory parties "to establish procedures for the participation of the general public, local and regional authorities, and other parties with an interest in the definition and implementation of ….landscape policies". Thus, the floor is open for democratic landscapes. But what does this imply for the planning and designing of landscapes?
In this seminar we will explore this emerging topic from the following perspectives:
Building a common ground: What do we mean by democracy? How does democracy relate to landscape?
Understanding the consequences of democratic landscapes: What does this imply for planning and design?
Learning how to act: Which methods and tools are at hand?
Talk to practitioners: What is going on?
Talk to researchers: Where are we now and where to go from here?
This seminar is addressed to anyone with interest in making landscape policy and practice more democratic. We invite students and professionals from the planning disciplines to learn jointly about this emerging professional and academic field. Neighbouring disciplines are explicitly invited to attend as the subject calls for a multi-disciplinary approach.
For more details on the lectures please read the seminar schedule.
Context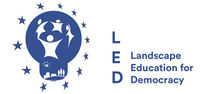 This seminar accompanies the LED Project (Landscape Education for Democracy). LED is an ERASMUS+ Strategic Partnership funded by the European Commission and will run from September 2015 to August 2018. The project is led by the Norwegian University of Life Sciences (NMBU) with the following partners: Kassel University (DE), Nürtingen-Geislingen University (DE), Corvinus University (HU), the University of Bologna (IT) and the LE:NOTRE Institute.
Participant Map
see the locations of the current participants on this map
Registration and Participation
Participation is possible in active and passive mode. Active participants take also part in the assignments, passive participants attend the session and discussions only.
The registration period for active participants is from October 1 - 25, 2015
passive participants (listening mode) may register any time
Please register here: registration form
first year IMLA students do not need to register online
Student Activities
Throughout the seminar the participants will follow a sequence of activities related to individual and group work. Concept mapping will be used for pre- and post-seminar assessment. Each participant will contribute a case study from his/her local context and document the case on the seminar wiki. Another activity will be to work in a small intercultural group on a joint assignment.
Time Frame
14 online meetings taking place from October 27 2015 - January 26, 2016, Tuesdays from 18.00 - 19.30 pm CET in the Adobe Connect Seminar Room (invitations to this room will be sent to participants by e-mail)
Your local time? See Time Zone Conversion
Participants will be able to login from 17.30 pm CET for informal questions & answers.
Please make sure to log in at least 10 mins before official starting time for appropriate soundcheck so that we can start the session on time!!
Optional work before and/or after online meeting time in individual groups.
Assignments
Performance assessments are based on successful completion of four assignments. Depending on the number of completed assignments, the seminar workload translates into two or three ECTS.
Assignment 1: Pre-seminar concept map of the overall seminar theme
Assignment 2: Concept mapping of seminar lectures
Assignment 3: Individual case documentation: Landscape democracy in your environment
Assignment 4: Collaborative design in small groups
Assignment 5: Post-seminar concept map of the overall seminar theme
for more details, please see: Assignments_Seminar_Landscape_Democracy_2015
Target Group
This course is designed for students in landscape architecture and related disciplines such as urban planners, architects, social scientists and geographers. Professionals are also invited to attend the seminar.
The course language is English. Efficient skills in both speaking and writing are presumed.
Good levels of independence and willingness to work in a group are expected.

Participating Universities and Partners:
Technological Requirements
stable internet connection (DSL)
PC or laptop with Windows, Mac or Linux operation system
headset (microphone and earphones)
registered participants will receive a link for entering the team room during seminar times.
How to contribute as a speaker
If you are invited as a speaker in one of the plenary sessions you will be asked to prepare for a 20 - 30 minute presentation in the form of a slideshow (final format: pdf file). Since plenary sessions usually take 90 minutes, presentations are often followed by a moderated discussion (15 mins introduction, 30 mins presentation plus 30 - 45 minutes discussion).
Guidelines for presentations
Please consider the following aspects when you are preparing for a presentation:
Please avoid written information on the slides except for the most essential statement and questions. As you will be talking synchronously to the audience, there is absolutely no need to add much textual information on the slides.
Please add many visuals and use the space given. You may not add a number of small images on one slide. Use several slides, each with one image.
If you have questions to the audience (e.g. at the end in order to stimulate the discussion) you should visualise the question on the slide.
Please send your presentation in good time to the seminar coordinator (at least two days before the meeting). We then have the chance to propose changes or additions in order to make your presentation more suitable for a virtual classroom setting.
Contact and Organisation
Nürtingen-Geislingen University, Germany // Study Programme International Master of Landscape Architecture
email: ellen.fetzer(at)hfwu.de