Group P - Concept Mapping of Seminar Topics
Jump to navigation
Jump to search
Mitigation and Adaption on a local scale
Concept Map Session,11.12.2012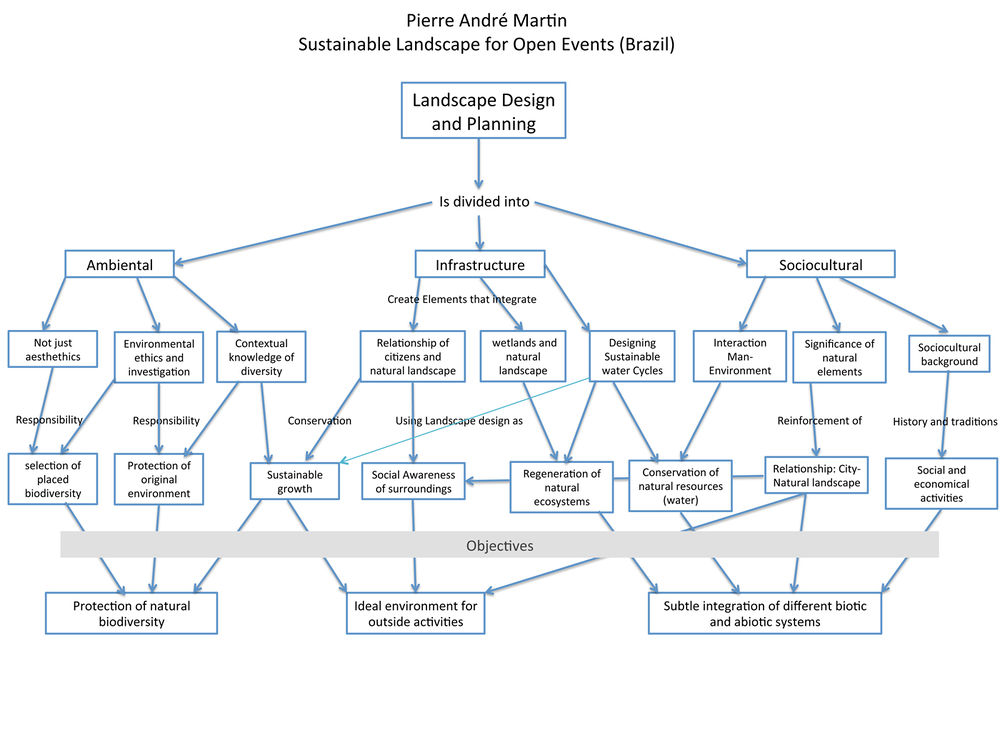 Sustainable Landscaping for Open Events
The lecture was hold by Pierre André Martin, a French landscape architect who has his practice (Embayá) in Rio de Janeiro, Brazil. In his presentation (http://fluswikien.hfwu.de/index.php/Minutes_Tuesday,_11th_of_December_2012) he explaind his ideas and thoughts on examples of his professional work. His work aims to develop sustainable solutions for construction in sensible ecosystems, always respecting the natural life cycles. From his session our group could infer the following points:
A considerable lost of environmental ethics have driven the landscape architects to emphasize only on the aesthetics of their work, rather than its natural origin.
The integration of different urban elements to natural landscapes can create social awareness and improve the interaction between citizens and nature.
Always to search for the most sustainable solution for landscape design in which the natural cycles of the existing ecosystems won't be affected.
The respect of the natural flora of the place. Impositions of foreign varieties and building solutions threaten our natural habitats.