Minutes of First Plenary Session
Jump to navigation
Jump to search
The printable version is no longer supported and may have rendering errors. Please update your browser bookmarks and please use the default browser print function instead.
29th of October 2008
Seminar Context + Objectives
Ellen Fetzer introduced the objectives of the seminar. For the first time in human history, the earth's population became more urban than rural, that turn was reached on May 23rd 2007. The most rapid urbanisation process are expected for China and Africa within the next decades. Urban landscape is regarded as a concept that supports integrative approaches across sectoral boundaries. Landscape architecture is only one of many players in the urban landscape. However, this seminar is not meant to be interdisciplinary because it primarily addresses landscape architects. Particularly, the seminar will look at the role of landscape architecture in the context of making urban landscapes more sustainable and liveable. From the perspective of landscape architecture urban landscape can be understood as the sum total of the unbuilt land within and around our towns. The method applied in this seminar is case study analysis and comparison.
After this seminar participants should …
Know how to use the case study method
Have some profound knowledge of LA projects
Have an idea of what influences landscape architecture in the urban context
Have looked beyond your national perspective
Have worked in an international small group
Have edited on the WIKI and used a virtual classroom
Working Method
Find a landscape architecture project that you want to analyse and document following the LE:NOTRE Mundus Case Study Template.
Find people with related themes by localising your case study on the urban landscapes topic map. This was done during the first session with all participants. Those who did not attend can still relate their themes on the thematic case study list.
Give a first draft description of your case study before 15th of November
Discuss your case studies in thematic small groups (this process will be supervised by the tutors), derive some core questions.
Your output will be both a case study and a collaborative essay of your small group.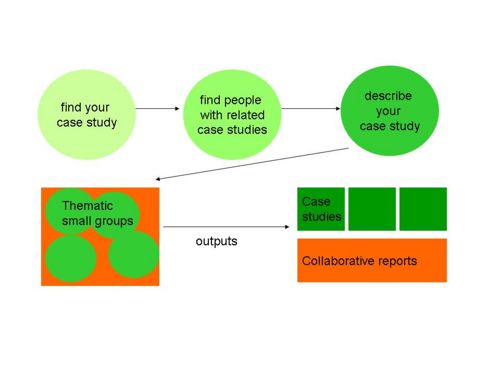 N.B.: All articles that reach a certain level of quality will be published in the new LE:NOTRE encyclopedia. LE:NOTRE is the European Thematic Network on Landscape Architecture that brings together around 100 European landscape architecture schools on a community website. Recently, an encyclopedia tool has been added to the website where the articles of this seminar would fit in very well.
Topic Map and Round of Introductions
Participants introduced themselves and localised their theme on the topic map.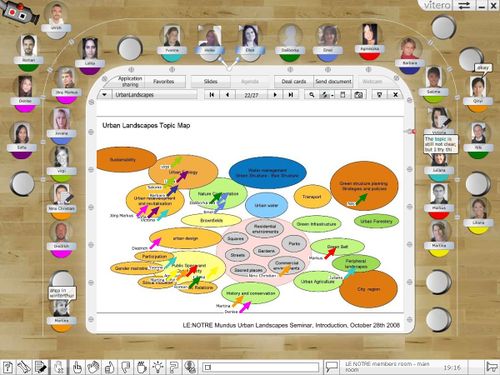 Next Steps
We will prestructure the WIKI according to the groups
You get registered on the WIKI and read the Editing Manual
Prepare the first draft of your case study until 15th of November
Read each other's drafts
Prepare for the JoLA symposium on the 12th of November. Please choose one of these articles to read before the symposium:
Planning by Design- Landscape architectural scenarios for a rapidly growing city.
Richard Weller, University of Western Australia
Beijing´s New Urban Countryside – Designing with complexity and strategic landscape planning
Antje Stokman et al.: , University of Hannover, Germany
Aranjuez, A Cultural Landscape in a Process of Revitalisation.
Miguel A. Aníbarro, Joaquín Ibáñez and Darío I. Gazapo, Madrid Copies of the articles are available via the seminar coordinator.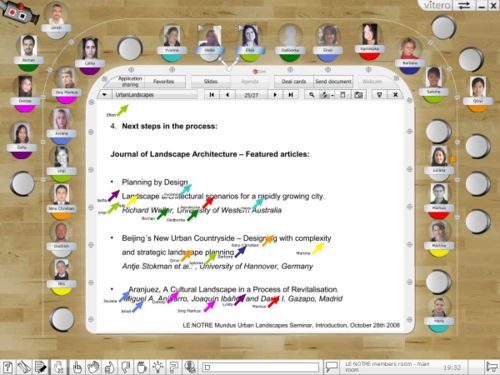 Recordings of the First Session