Minutes Rural Landscapes First Plenary, 6th of May 2009
From Wikienfk5
First Plenary
Objectives of the first plenary
introduce the participants
inform about the seminar concept and working methods
start an initial allocation of case study themes on the topic map
Working Method
This seminar is a combination of plenary sessions plus accompanying individual and group work. This individual/group work is based on a case study each participant brings into the seminar. The case study should preferably relate to the participants' context, such as current studio projects or thesis themes.
People with related themes will form small groups. Therefore, we have started to localise each case study on the Rural landscapes topic map. This was done during the first session with all participants. Those who did not attend can still relate their themes on the Rural Landscapes Seminar Case Study List.
A first draft outline of the case study should be produced before the end of May 09.
Discuss your case studies in thematic small groups (this process will be supervised by the tutors), derive some core questions.
Your output will be both a case study and a collaborative essay of your small group.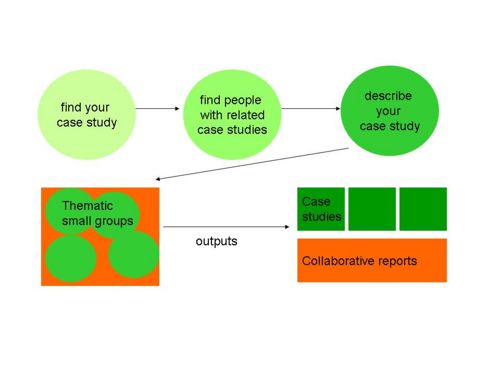 Next steps until May 13th