Minutes Participation Plenary 1
Jump to navigation
Jump to search
Unfortunately, we have been facing some technical problems which prevented a big part of the participants from attending the session. But this has been sorted out and will hopefully not occur again, apologies for the inconvenience! Due to the incomplete attendance we could not really do a full round of presentations, so this will be repeated next Tuesday, 27th of October.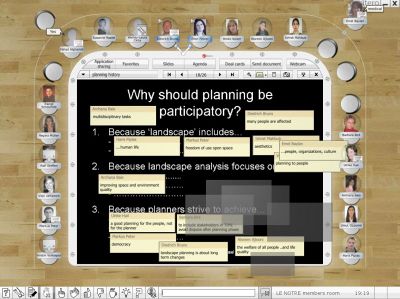 Lecture on Planning Theory
The session started with a planning history lecture by Diedrich Bruns, Kassel University, dealing with the change from Rational Planning to Participatory Planning through the so-called communicative turn. Unfortunately, the computer that was supposed to do the session recording broke down after a couple of minutes, which was the other technical problem happening on that evening. However, the slides are downloadable from the password-protected Moodle webpage from the link below, the password has been given to the seminar participants per e-mail.
Diedrich Bruns: An introduction to the evolution of participatory planning
Seminar Process
In the second part of the session an introduction to the seminar structure and working process was given.