Green Infrastructure 2014
Jump to navigation
Jump to search
Exploring the scope of an integrative concept
Video Introduction
Objectives and Aims
As urban sprawl and landscape fragmentation continue worldwide the concept of green infrastructure has recently been gaining increased attention from policy, research and practice. In a nutshell, green infrastructure (GI) aims at enhancing the connectivity, stability and productivity of green in its widest sense. The scope ranges from agricultural spots in the urban fringe, via urban brownfields to rooftop gardens in condensed city centres.
Landscape architecture has been promoting such integrated approaches but is of course not the only profession concerned with this task. In this seminar, we will explore how the concept is currently been understood by various European and international representatives. We will hear about case studies from both professional practice and research and reflect on the wider societal and environmental impact of green infrastructure.
The seminar is addressed to a worldwide target group of landscape architecture students or students from neighbouring disciplines interested in learning jointly about this emerging professional and academic field. Neighbouring disciplines are explicitly invited to attend as the subject depends on a multi-disciplinary approach.
For more details on the lectures please read the seminar schedule.
Registration
Participation is possible in active and passive mode. Active participants take also part in the assignments, passive participants attend the session and discussions only.
The registration period for active participants has finished. If you still wish to attend as an active participant, please contact the seminar coordinator (ellen.fetzer(at)hfwu.de)
If you want to join the sessions in a listening mode, please register via the Registration form
first year IMLA students do not need to register online
Student Activities
Throughout the seminar the participants will follow a sequence of activities related to individual and group work. Concept mapping will be used for pre- and post-seminar assessment. Each participant will contribute a planting design case study from his/her local context and document the case on the seminar wiki. Another activity will be to work in a small intercultural group on a design assignment.
Time Frame
14 online meetings taking place from October 28 2014 - February 3 2015, Tuesdays from 18.00 - 19.30 pm CET in the Adobe Connect Seminar Room (invitations to this room will be sent to participants by e-mail)
Your local time? See Time Zone Conversion
Participants will be able to login from 17.30 pm CET for informal questions & answers.
Please make sure to log in at least 10 mins before official starting time for appropriate soundcheck so that we can start the session on time!!
Optional work before and/or after online meeting time in individual groups.
Assignments
Performance assessments are based on successful completion of four assignments. Depending on the number of completed assignments, the seminar workload translates into two or three ECTS.
Assignment 1: Pre-seminar concept map of the overall seminar theme
Assignment 2: Concept mapping of seminar lectures
Assignment 3: Individual case documentation: Green infrastructure potential in your environment
Assignment 4: Collaborative design in small groups
Assignment 5: Post-seminar concept map of the overall seminar theme
for more details, please see: Assignments Seminar Green Infrastructure 2014
Target Group
This course is designed for master students in landscape architecture. 3rd year bachelor students may also participate. Professionals are also invited to attend the seminar.
The course language is English. Efficient skills in both speaking and writing are presumed.
Good levels of independence and willingness to work in a group are expected.

Participating Universities: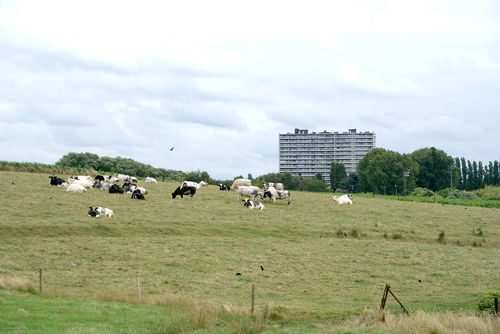 Technological Requirements
stable internet connection (DSL)
PC or laptop with Windows, Mac or Linux operation system
headset (microphone and earphones)
registered participants will receive a link for entering the team room during seminar times.
How to contribute as a speaker
If you are invited as a speaker in one of the plenary sessions you will be asked to prepare for a 20 - 30 minute presentation in the form of a slideshow (final format: pdf file). Since plenary sessions usually take 90 minutes, presentations are often followed by a moderated discussion (15 mins introduction, 30 mins presentation plus 30 - 45 minutes discussion).
Guidelines for presentations
Please consider the following aspects when you are preparing for a presentation:
Please avoid written information on the slides except for the most essential statement and questions. As you will be talking synchronously to the audience, there is absolutely no need to add much textual information on the slides.
Please add many visuals and use the space given. You may not add a number of small images on one slide. Use several slides, each with one image.
If you have questions to the audience (e.g. at the end in order to stimulate the discussion) you should visualise the question on the slide.
Please send your presentation in good time to the seminar coordinator (at least two days before the meeting). We then have the chance to propose changes or additions in order to make your presentation more suitable for a virtual classroom setting.
Contact and Organisation
Nürtingen-Geislingen University, Germany // Study Programme International Master of Landscape Architecture
email: ellen.fetzer(at)hfwu.de